Your dream home doesn't always need to be built from the ground up. If you live in the perfect area or have a home that's close to perfect, all it takes is the right remodeling contractor in Syracuse, Kosciusko County, Warsaw, and Turkey Creek Township, IN! Buhrt Builders Inc. offers a full scope of remodeling services to homeowners who want to make improvements and renovations to their existing homes, so they can realize the true potential of their living space.
Remodeling Contractor for Any Facet of Your Home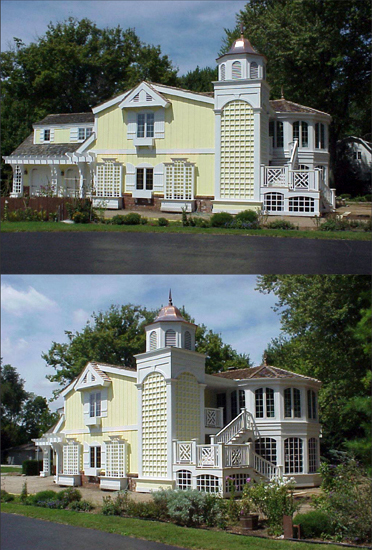 Whether you're modernizing bathrooms, expanding a kitchen or completely repurposing a space, Buhrt Builders Inc. is the remodeling company in Syracuse, IN to trust. Our experience touches every room of your home, ensuring you're getting the transformative results you need to call your living space perfect. From simple modifications to gutting and re-doing rooms, we do it all.
Our focus is both on modeling your house to meet the vision of perfection in your head, while also adding value. That's why we frequently champion projects such as bathrooms, kitchens, additions, new windows, new roofs, and more. When completed by our detail-oriented team, these renovations will stand the test of time, to bring quality and value into your everyday living environment.
Working to Meet Your Needs
All of the remodeling services in Syracuse, IN we offer are completely tooled to meet the needs of our clients and their homes. While other contractors might simply repurpose ideas, we think outside of the box and work directly with you to provide customized results. We'll take aspects of what you like and mix them with your unique architecture, while working within your scope of needs, wants and restrictions. We promise breathtaking results.
We're also not afraid of a challenge! Many times, remodeling projects come with unexpected obstacles that some contractors shy away from. Not us! Our remodeling company is not afraid of barriers and work to overcome any challenges without compromising on the finished product.
Make Your House a Home
If your house is nearly perfect, but needs a little bit of work before it meets "dream home" standards, give us a call at 574-457-3431. From the simplest updates to the largest renovations and additions, Buhrt Builders Inc. will go the distance to make sure every detail lives up to your expectations. Contact us today for remodeling, home construction, or a specialty project from our deck and patio builders!