October 6, 2023 5:49 pm
Leave your thoughts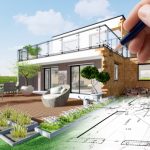 When it comes to building your dream home, the importance of hiring a custom new home builder cannot be overstated. Working with these professionals offers numerous benefits that can vastly improve the outcome of your home construction project. From the initial design stages to the final touches, their expertise and experience can make all the difference in creating a home that not only meets but exceeds your expectations. In this blog post, we will explore some of the key advantages of hiring a custom new home builder.
1. Personalized Design and Customization
One of the primary benefits of working with a custom new home builder is the ability to personalize your home design. Unlike production builders who offer limited design options, custom builders work closely with you to understand your vision and turn it into reality. From selecting the perfect floor plan to choosing the finest finishing touches, every aspect of your home can be customized to suit your preferences and lifestyle. This level of customization ensures that your home reflects your unique personality and meets your specific needs.
2. Quality Craftsmanship and Attention to Detail
Custom new home builders pride themselves on their commitment to quality craftsmanship. They employ skilled and experienced professionals who pay attention to every detail of the construction process. From the materials used to the construction techniques employed, custom builders focus on delivering a superior finish that withstands the test of time. This attention to detail extends to every aspect of your home, ensuring the highest level of quality in every corner, from the foundation to the roof.
3. Time and Cost Efficiency
Contrary to popular belief, hiring a custom new home builder can actually be more time and cost-efficient in the long run. While the initial investment may seem higher compared to a production builder, custom builders often provide more transparency and upfront pricing. This ensures that there are no hidden costs or surprises along the way. Moreover, their expertise allows them to streamline the construction process, reducing delays and minimizing the risk of costly mistakes. Ultimately, working with a custom builder can save you both time and money, while still delivering a home of impeccable quality.
4. Enhanced Energy Efficiency
Another significant advantage of hiring a custom new home builder is the ability to incorporate energy-efficient features into your home design. Custom builders are well-versed in the latest energy-saving technologies and construction methods. They can help you select the most efficient appliances, insulation, HVAC systems, and more, all of which can contribute to lower energy bills and a reduced carbon footprint. By building a green, energy-efficient home, you not only save money in the long run, but you also contribute to a sustainable future.
5. Personalized Support and Communication
Building a new home can be a complex and overwhelming process. However, with a custom builder, you benefit from personalized support and open communication throughout the entire project. Custom builders prioritize client satisfaction and maintain transparent communication channels, ensuring that you are involved in every step of the construction process. This hands-on approach enables you to provide feedback, address any concerns, and make informed decisions about your home. With a custom builder, you can rest assured that your vision and ideas are being heard and implemented.
Conclusion
Hiring a custom new home builder offers a multitude of benefits that enhance every aspect of your home construction project. From personalized design and customization options to quality craftsmanship, time and cost efficiency, energy efficiency, and personalized support, the advantages are undeniable. When building your dream home, partnering with a custom builder ensures that your vision is brought to life in the best possible way. So, if you are ready to embark on your home construction journey, consider working with a custom new home builder and experience the difference firsthand.
Got Questions? Let Us Help!
We are a family-owned and -operated home building company that has been in business since 1947. We want to bring your dreams to life through custom home builds or remodeling projects. If you are looking to build a new home in the area, we can help you every step of the way. We are known in the area for our high-quality construction. If you are looking to freshen up your existing home we can remodel bathrooms or kitchens, work on new additions, and more. We also do more specialty projects such as creating custom, built-in furniture or working on outdoor living spaces like screened in porches, decks, and patios. Contact us today to learn more about what we can do for you!
Categorised in: Custom Home Design
This post was written by admin