November 6, 2023 9:55 pm
Leave your thoughts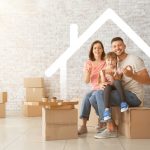 Nestled amidst the scenic beauty of northern Indiana, Warsaw stands as a beacon for those seeking to bring their dream home to life. The appeal of custom home building in this picturesque city goes beyond just erecting a structure; it embodies the fusion of individual dreams with expert craftsmanship, weaving unique narratives within each architectural masterpiece.
Embracing Personal Vision:
Custom home building in Warsaw is a canvas where personal aspirations and architectural ingenuity converge. It's a playground for homeowners to shape their dream living space. From the initial blueprints to the finishing touches, every facet is a manifestation of the homeowner's vision. Whether it's a contemporary retreat overlooking the lakes or a classic family haven in the heart of the city, the flexibility in design allows for homes to reflect the distinct taste and lifestyle of their owners.
Quality Craftsmanship:
The essence of custom home building in Warsaw lies in the quality of craftsmanship. Skilled architects, builders, and craftsmen in the area bring unparalleled expertise and attention to detail, ensuring that each home is not just a structure but an epitome of fine artistry. From the choice of materials to the precision in construction, the focus on quality remains unwavering, resulting in homes that stand the test of time.
Tailored to Local Charm:
Warsaw's allure lies in its blend of modern living amidst a backdrop of natural beauty. Custom homes here often integrate local charm, drawing inspiration from the surroundings. Whether it's incorporating design elements that harmonize with the natural landscapes or creating spaces that celebrate the region's culture, the homes seamlessly weave into the fabric of Warsaw's unique identity.
Community Connection:
Beyond the individuality of each custom home, the process of building a dream residence in Warsaw fosters a sense of community. Local builders, architects, and homeowners often collaborate closely, creating a network of shared expertise and ideas. This community connection not only enhances the building experience but also contributes to the vibrant tapestry of Warsaw's architectural landscape.
Investment in Long-Term Satisfaction:
The custom home building journey in Warsaw isn't just about immediate gratification. It's an investment in long-term satisfaction. Tailoring a home to exact preferences ensures that homeowners not only relish their space but also potentially increase its value. The uniqueness and personalized features often add to the allure for future buyers, making custom homes in Warsaw a sound investment.
Conclusion
Custom home building in Warsaw, IN, is more than just constructing a residence; it's an artistic expression that resonates with individuality, craftsmanship, and community. It weaves dreams into reality, offering a sanctuary where families create cherished memories. From the vision to the realization, the process celebrates the essence of individuality and the enchanting backdrop of Warsaw, etching a chapter of bespoke living in the heart of Indiana.
Categorised in: Custom Home Design, Home Builder, New Home Construction
This post was written by admin